Hi, Everyone! I hope you are all having a great week.
Father's Day is creeping up on me again this year. You'd think I would be able to plan for it every year, because it's not like the month changes every year or anything. But still, a few days before Father's Day, I'm like, "Oh! This weekend is Father's Day!" And then I have no gifts or ideas or anything.
So this post is actually
early
for me. I'm giving myself a pat on the back right now.
I've rounded up a few of my favorite little projects that you can make for Father's Day this year. You can't go wrong with any of these!
This is a great one for a Dad who loves golf. It's from Lindsey at
Inspiring Creations
via the
Tatertots and Jello
blog. You can print the graphics for this project for free! Click
here.
How cute is this homemade leather bracelet? Michael would love this. And it's surprisingly easy. Get the tutorial at
Little Blue Boo.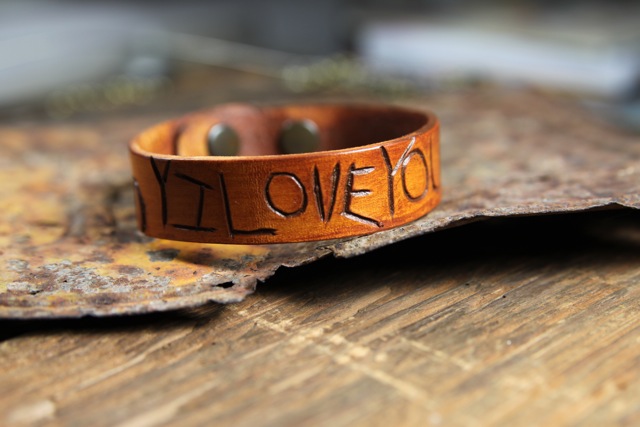 The Vintage Pearl
never disappoints. Their jewelry is fantastic. Two years ago, Michael was on a hunt for dog tags. (I'm not sure why...his idea of what's fashionable confounds me sometimes.) I agreed that he could wear dog tags under one condition: that I picked them out. These dog tags would definitely gain my approval.
I love these superhero printables by
Tip Junkie
. You can print them out and put them on special treats for Dad. I'm totally doing this one. Find them
here
.
And it doesn't get any easier than this one from
Just Another Day in Paradise
. Print a photo you like, put it in a frame, and hot glue some Scrabble Tiles to the front. You can usually find Scrabble tiles at a thrift store, or you can print your own
here.
Have fun! I'd love to hear what you are giving your favorite guy for Father's Day.